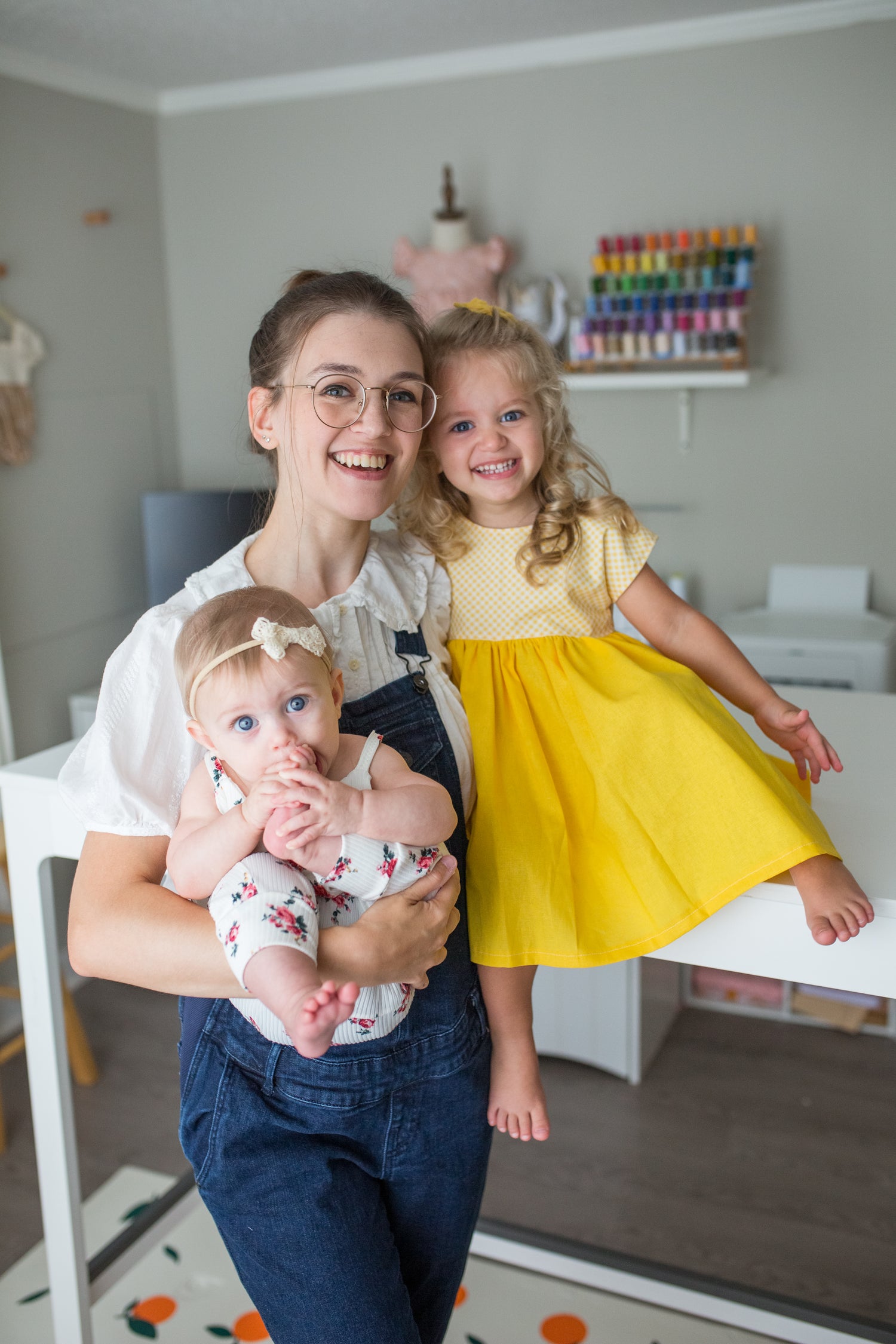 ready for anything.
Welcome! My name is Inara. I am a mum of two girls, originally born in Australia, and now residing in North Carolina, USA.
I have known how to sew since I was a young teenager, but it was the birth of my daughters that really took it off as a passion of mine. both girls were hard fought for, after multiple rounds of IVF and losses, and their arrival seemed truly like a miracle.

Astrid was born in 2020, followed by Marigold in 2022.

I would spend late nights sewing, waiting for them to arrive, and then, later, waiting for them to go to sleep. I sewed so much during Marigold's pregnancy, that in the early days, she was calmed and quieted by the thumpthumpthump of the sewing machine running!

I started this line to spread joy to others. For the children who are dreamchasers. Future world changers. For adventures and tea parties. For any and every day, to add a touch of magic to any moment.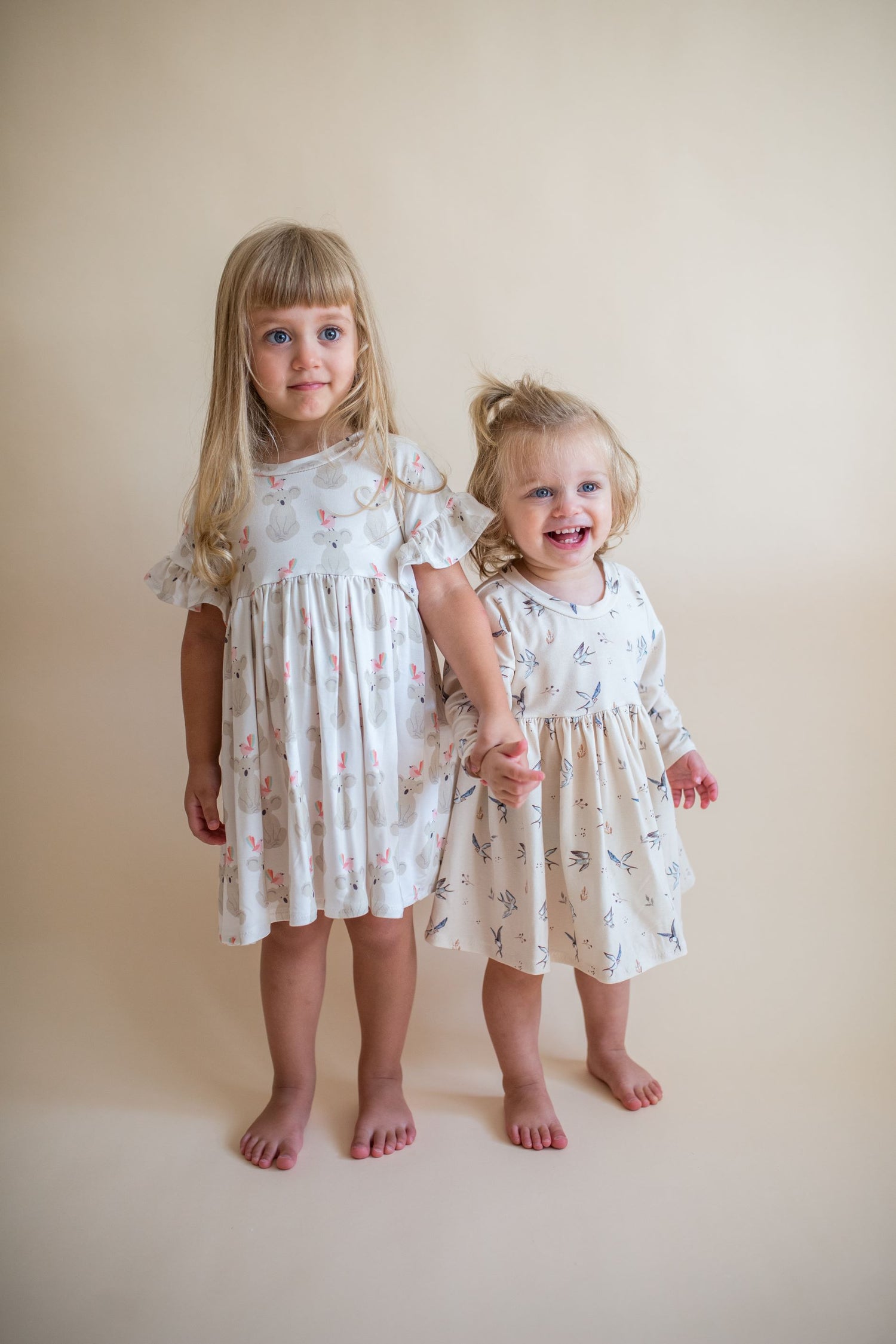 why the name?
As she learned to speak, Astrid developed a habit of calling everyone 'friend'. From other babies, to stuffed animals, to her favorite blanket and the fork she used for dinner, everyone was a friend. and so it was no surprise when baby marigold came home, she was dubbed 'friend marigold' almost instantly. When my husband and I sat on the couch late at night brainstorming names, "astrid & friends" came naturally. A name to represent all our babies, and the dozens of friends the girls make everywhere they go.